newsletters
Dear parents, carers, staff, governors and friends,
This week everyone has been really busy learning inside and outside, making the most of the September sunshine!
It has been lovely seeing our new Reception children grow in confidence over the week. Today sees the class begin 'full-time' – Welcome to Brindishe Lee!
Collecting children at the end of the day
Please make sure your child's class adults know who is collecting your child at the end of the day each day. If your child sometimes goes home with an After School Club, please let the teacher know which days to expect them at the door.
If your chiild is going to be picked up at the end of the day by an adult who is not their usual adult for that day, please inform the class teacher or Teaching Assistant at the door in the morning or phone the school offfice who will make sure the message is passed on to the class teacher. In line with our Safeguarding policy, staff will not hand your child over to any other adult, even an adult known to them, without a prior arrangement.
Please remember to check Arbor (our parent portal) https://brindishe-lee.uk.arbor.sc/?/home-ui/index has the correct, current contact information for you and other adults who may be called in case your child is unwell in school. Please ask at the school office if you have any difficulty with logging on to Arbor,our Admin team will be very happy to help you. Many thanks.
PE kit
Participating in PE is a part of learning for all children at Brindishe Lee. It's not only important for the development of health and fitness but also wider skills for learning, such as resilience and collaboration. When children forget their PE kit,
it makes it difficult for them to participate fully and comfortably in the lessons.
Please ensure that your child always has the appropriate PE kit in school. It should be brought in at the start of each half term and then taken home at the end of the half term, or earlier if it needs a wash. Please also ensure that all kit is labelled and fits well.
Indoor PE Kit
Shorts and T-shirt
Socks and plimsolls
Outdoor PE Kit
As for indoor PE, plus a tracksuit for the colder weather. Children may wear trainers. For safety, all long hair must be tied back and jewellery removed.
Thank you for your supoort.
Repair and redesign in Reception / KS1
You may notice some temporary fencing has gone up in the Reception and Year 1 outside learning area,..? This will remain in place whilst some work is carried out on the wall. To ensure safety whilst the work is taking place, please make sure all children stay 'this side' of the fence as you walk past. Thank you.
A reminder for our Year 6 families …
Secondary Transfer 2019
Parents and carers of Year 6 children please remember to check the Lewisham website www.lewisham.gov.uk for dates when you and your children can visit local secondary schools in preparation for entry in September 2018. If you don't live in Lewisham Borough, you will need to make your application via your home authority.
The closing date for applications is 31 October 2018. Applications are made online at www.lewisham.gov.uk
Thank you F@B!
During the summer term, and over the summer holiday, some new play and seating areas appeared in our outside learning spaces… this is thanks to you and our parent / carer team, F@B (Friends at Brindishe Lee).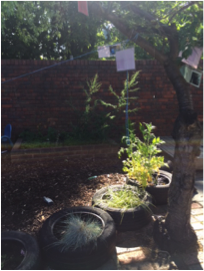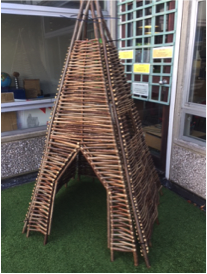 The money raised at F@B events last year has provided some fabulous new furniture and learning spaces which the staff and children are enjoying every day. They look wonderful!
We thank F@B for all the events they offer both the children and adults in our school community throughout the year and, of course, for the opportunities created with the money raised.
This is the perfect moment to remind everyone about a whole school event coming soon …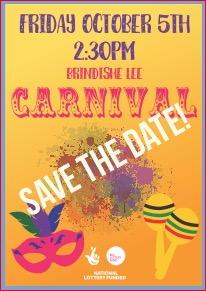 Children and staff are already working on preparing for the day. Dance and costume workshops begin very soon and everyone is thining about Carnival across the world.
Thank you to our F@B team who were successful in their bid for Lottery Funding to support this event and sourcing the creative team, Emergency Exit Arts, to work alongside staff and children in school.
Following the procession in school there will be food and activities to continue the World Celebration! What an exciting time to come …
We really look forward to seeing everyone there!
Dates for your diary …
01 October New entrants open evening
05 October BRINDISHE LEE CARNIVAL! Procession from 2.30pm
19 October Break for half term holiday
08 - 12 Oct Y6 School Journey
31 October Secondary selection closing date
Attendance this week
Best attendance this week …
Year 3 with 98.89%
Reception with 98.78%
Well done both classes!
Lisa Morris,
Headteacher
Enjoy the weekend!
PARENT GOVERNOR ELECTIONS
On Monday the schools will be sending out a letter with details of two parent governor positions within the Brindishe Federation Governing Board. Parents from Brindishe Lee, Brindishe Manor and Brindishe Green will be welcome to apply for the posts and the Governing Board look forward to welcoming nominations from all of our school communities.
All the information about the role will be included but if you have any questions please do not hesitate to contact myself or your child's headteacher.
Have a lovely weekend, Rachel Waite