place2be
What difference does Place2Be make in your child's school?
Place2Be is a national charity working in 200 UK schools to improve the confidence and emotional wellbeing of children. We help children feel better about themselves and when children feel better about themselves, they are able to learn more easily and that means less worry for parents.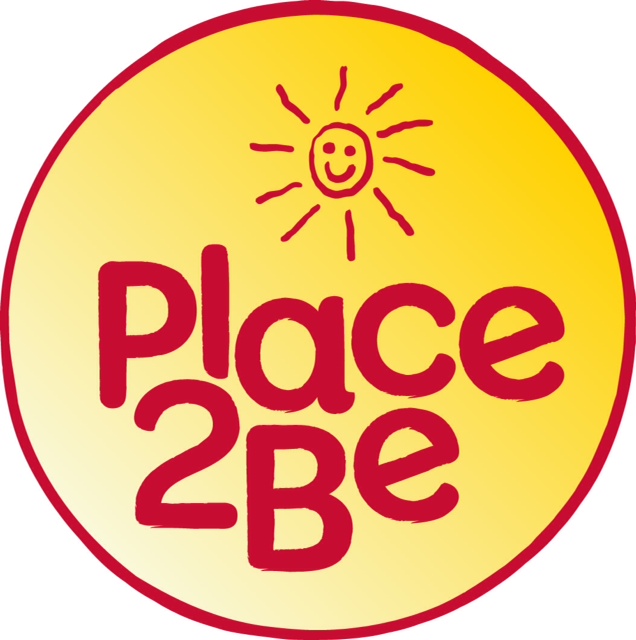 How we help children
Place2Be works with children one-to-one and in small groups, offering regular time-tabled support for those who will benefit most. All pupils can find help with friendship issues and other worries by choosing to visit Place2Talk. Short lunchtime sessions are open to individuals and to groups.
We always obtain consent from parents or carers before working with children.
How we help families
We routinely meet with parents to discuss their worries about their children. A number of Place2Be schools also have A Place for Parents, offering adults support with any issues they may have.
How we help schools
Place2Be also supports teachers and school staff members via Place2Think which also helps the whole school to thrive.
How Place2Be works
There is a special Place2Be room inside the school where children can go to express and think about their worries, through talking, creative work and play. Trained adults called School Project Managers support this process, helping children to find new ways of coping with difficulties to find new ways of coping with difficulties so they don't get in the way of friendships or learning.
Times when we're especially useful
There are times when children feel especially sad, confused, fearful or angry, due to family problems such as separation or illness, or even the death of a much-loved pet. Some may become withdrawn; others may become demanding or challenging in their behaviour: that's when having Place2Be in school is especially helpful.
Any questions?
You are welcome to talk to your Place2Be School Project Manager; either face-to-face or via telephone or email. At Brindishe Green, our School Project Manager is Rebecca Gravener who works on Mondays, Tuesdays and Wednesdays. You can call her via the school office, extension 255 or email her at spm.brindishe@place2be.org.uk
To find out more about Place2Be, please visit our website: www.place2be.org.uk
Services Offered
The Place2Talk – Children's drop-in
Lunchtime drop-in service for all children.
Children self-refer by posting a slip in the P2B post box.
15 minute sessions with School Project Manager (SPM) for individuals or groups of children (3 max).
The Place2Think – for teaching staff:
Support for teachers and school staff to discuss any issues relating to children or referrals.
Timetabled sessions and drop-in times as required.
The Place for Parents
Support for parents/carers of children being seen individually in The Place2Be.
Referrals made through School Project Manager are passed to Parent Counsellor.
8 weekly sessions initially, but can be extended.
Sessions can be held at this school or other centres on request.
Can also be for other parents from the school, if referred by staff and there are issues affecting parenting or relationships with children.
Place2Be – Children:
Individual Sessions
1 to 1 sessions for individual children, by referral only.
Referrals can be made by staff, parents or the children themselves.
Duration = 1 to 3 terms.
Children are collected and returned to class by Volunteer Counsellors (VCs).
Consent:
Written consent is required by parents and child before sessions start.
Evaluation:
Assessment / information is collected at the start and end of the therapy by Strength and Difficulties Questionnaires (SDQ's).
Confidentiality:
Confidentiality - general themes relating to the child`s progress can be discussed with the SPM.
However, specific details of the child`s work within the room is confidential.
Groups:
Groups of up to 8 children on themes as discussed and agreed with the School Management Team (e.g. transition, bullying, self-esteem).
Usually held in the Spring/Summer terms.
Who is eligible for Place2Be?
Any child requiring emotional support for any reason.
The typical issues are:
Abuse
Anger
Anxiety
Bereavement and Loss
Bullying
Changes to family structure
Depression
Eating disorder
Erratic and dangerous behaviour
Learning/communication disability
Loneliness
Low self-esteem
Neglect
Parental illness
Parental substance abuse
Parental criminality
Relationships with siblings
Self-harm
Self-esteem issues
Socio-economic disadvantages
Transfer to a new country
Transfer to a new school
Trauma
Underachievement
Victims of war
Withdrawn behaviour
The Therapeutic Model
The mode of working within the Place2Be room is non-directive play therapy, even though the volunteer counsellors, working with the children, may come from a variety of different theoretical counselling backgrounds. This way of working uses the medium of play to allow and encourage the children to communicate with the therapist, verbally and non-verbally. The play may have a variety of purposes: to express feelings and thoughts, to act out and master an experience that has troubled or traumatised them or to play out unconscious fantasies in the room. Whatever the purpose, it is a creative space where the child is autonomous and free to explore safely with the therapist. As a result, the children are able to learn strategies to help them deal with their problems, to improve their self-esteem and resilience and to gain a sense of self. Consequently this frees up their energies and focus, to enable them to concentrate on learning and enjoying school life.
Place2be offices and therapy/workrooms are based on the lower mezzanine floor at Brindishe Green. Please see Associate Headteacher Sarah Gorbutt or Deputy Headteacher Judi Pollock for more information or details.